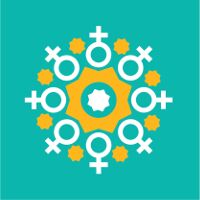 Swastik Hospital & Urological Centre
This hospital has not provided a description yet.
If you are the owner, click here to update the hospital details.
Facilities
Blood Bank
Anesthesiologist
LDR
Epidural
Lactation Consultant
NICU
Immunization
Wi-Fi
Cashless Insurance Payment
Pediatric Unit
On-time admission
Cleanliness
Meeting privacy needs
Skin-to-Skin
Early breastfeeding support
Respectful behaviour
Counselling on danger signs
Family planning guidance
Emotional support from hospital staff
*For this QOC, the final response percentage is calculated after removing responses where skin to skin/breastfeeding could not be performed due to medical reasons
Testimonials
Facility bahut hi achhi thi . Mai Hadrabad me rahti hu vaha se mai chandrapura delivery ke liye ai . Mujhe bahut hi achha laga . Swastik hospital chandra pura me khula hai tab se bahut achha hua hai .
Shreyashi Pandey (name changed)
11 Jun 2018
Facility achhi thi . staff and Doctor achhe the .
Chatura Ahuja II (name changed)
05 Jun 2018
Facility achhi thi . Staff dhyan dete the achhe se .
Chandni Butt (name changed)
04 Jun 2018
staff achhe the .
Mrs Bhamini Pothuvaal (name changed)
02 Jun 2018
facility achhi thi normal delivery karte hai .
Jyoti Gowda (name changed)
01 Jun 2018